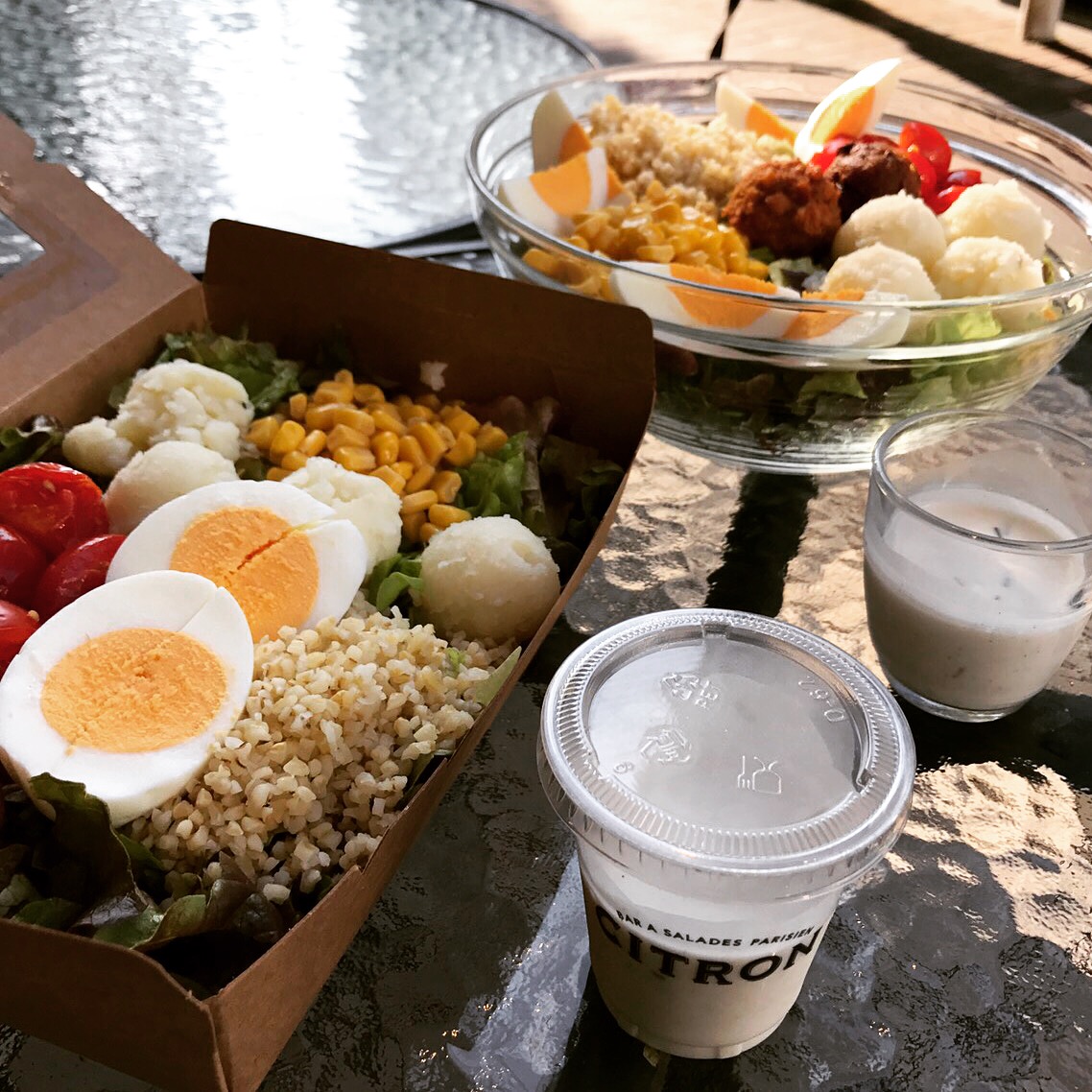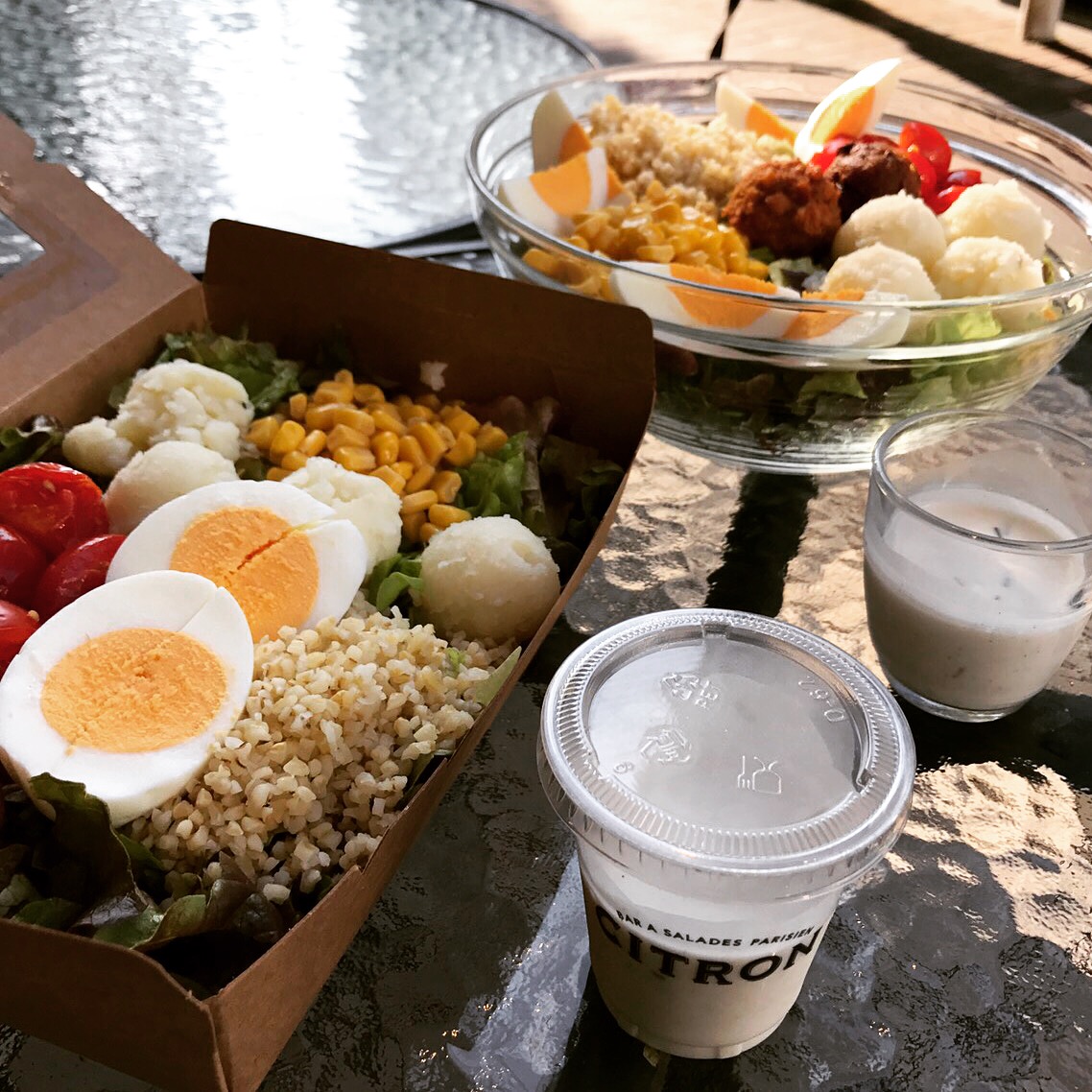 🍋🌱 今月のサラダ・レモンです!サニーレタス、チェリートマト、ポテト、コーン、ブルグル、ファラフェル、卵が入ったボリュームたっぷりのサラダは新しいドレッシング「ハーブ&ガーリック」を合わせました!店内はもちろん、テイクアウトもOKです。ボナペティ!

🍋☀️ Here is our new Raymond salad for this month! Filling, balanced and delicious, the Raymond salad has Sunny Lettuce, Cherry Tomatoes, Potato, Corn, Bulgur, Falafel with a Boiled Egg. We suggest to pair it with one of our new creamy dressing called Herb & Garlic!!
As always all our salads are available to eat in or take away! Bon Appetit!!