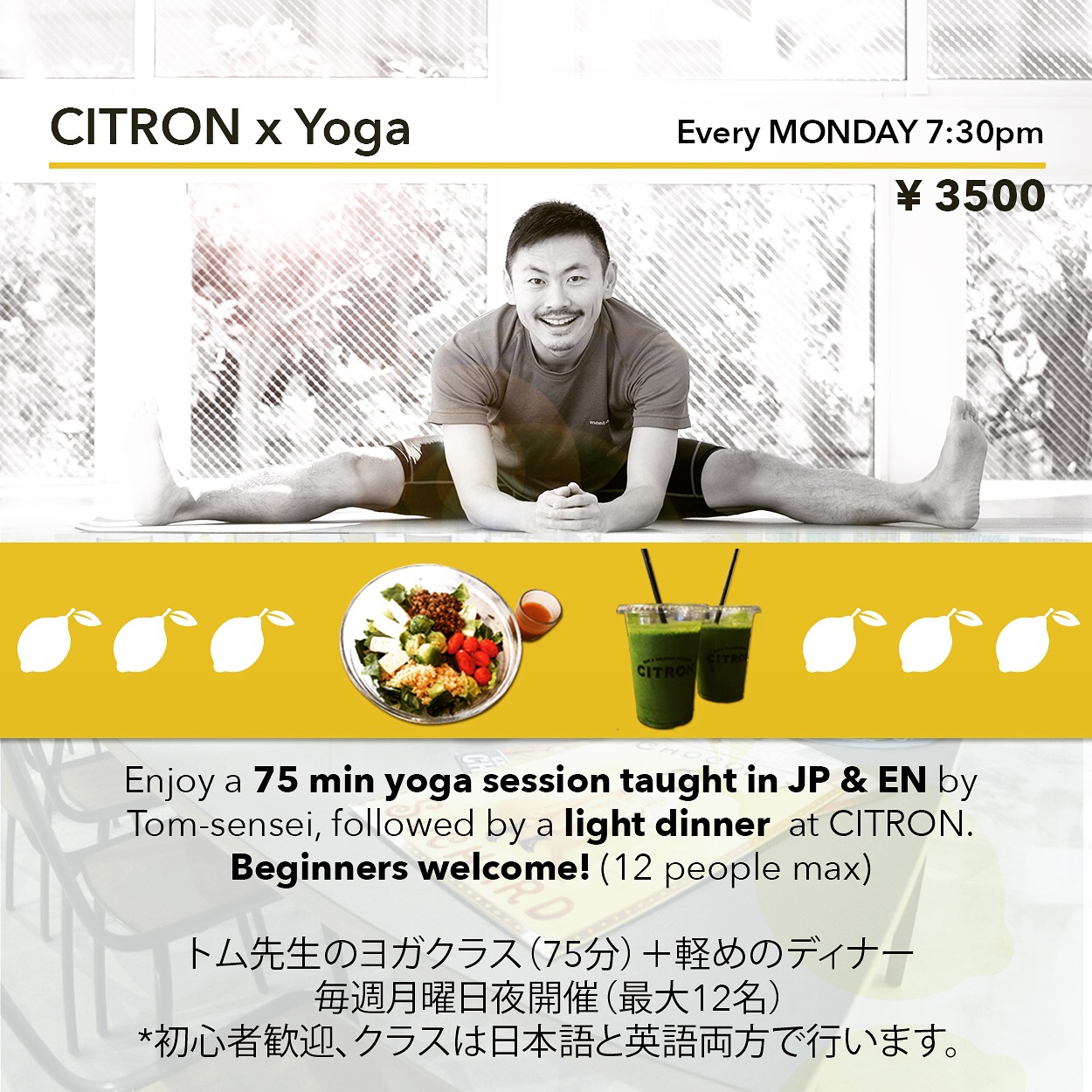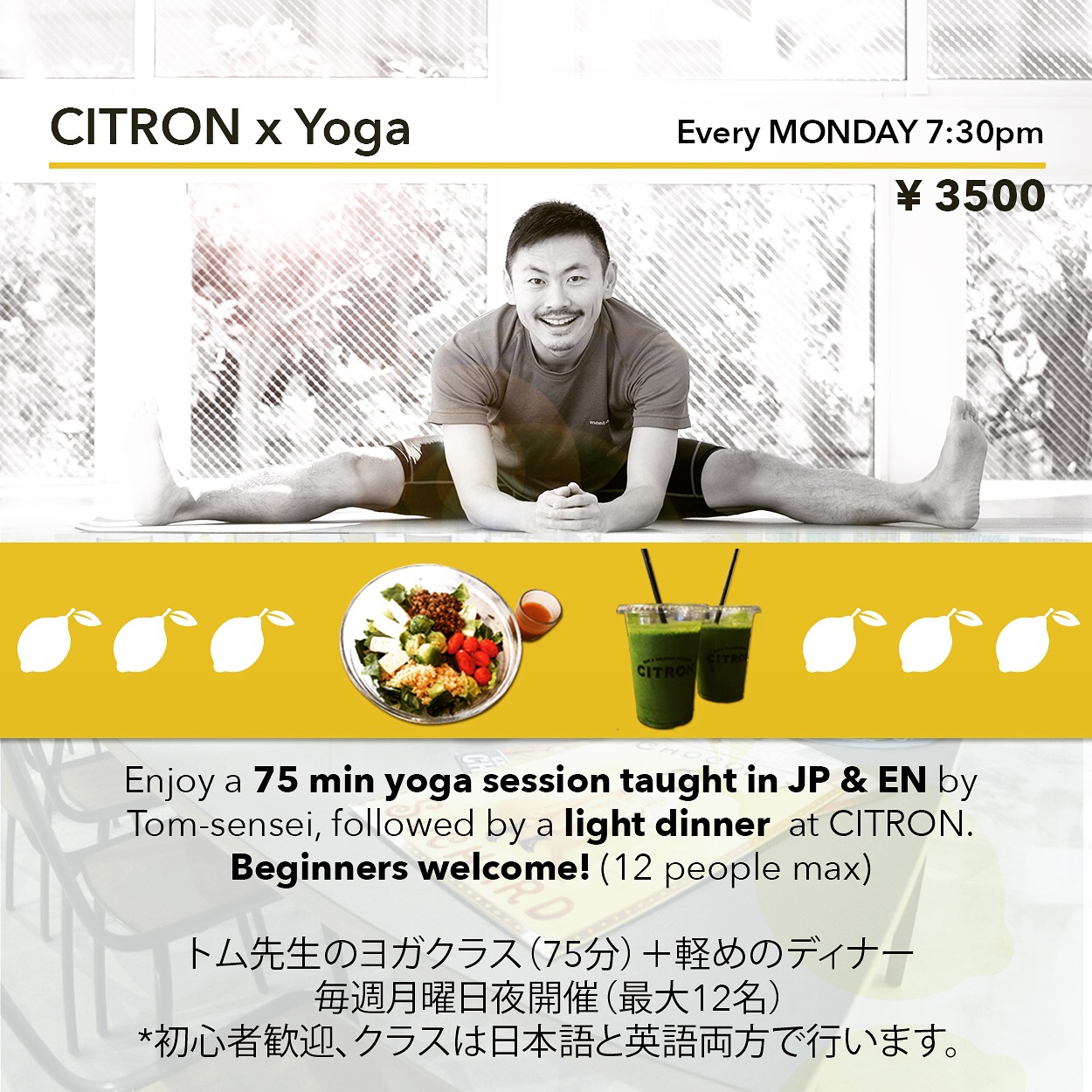 🍋👯‍♂️ CITRON x Yoga! 3月より毎週月曜の夜に軽めのディナーが付いたTom先生のヨガクラスを始めます!7:30からヨガ、その後にお食事をお楽しみいただきます。運動とヘルシーな食事で身体をリセットするのにピッタリです!InstagramやFacebook、電話、メールにてお申込みください。ご不明な点があればお気軽にご連絡くださいね。ナマステ!

🍋👯‍♀️ CITRON x Yoga. From beginning of March, on Monday evenings from 7:30pm Tom sensei will start a yoga class at CITRON followed by a light dinner!
If you want to exercise more and eat healthier, this is the perfect combination!! Please register on Instagram, Facebook, by phone or email And dont hesitate to ask for more information! Namaste!