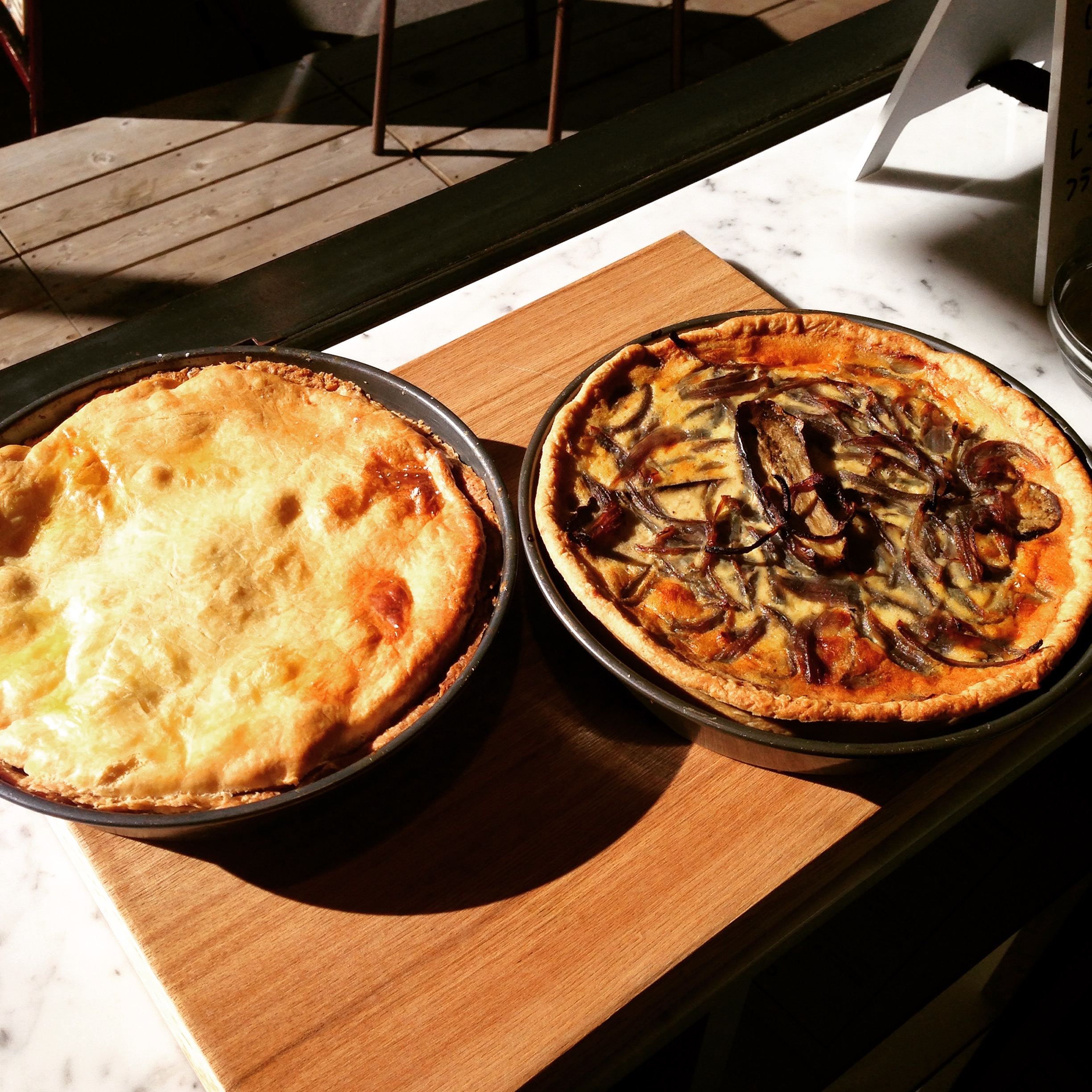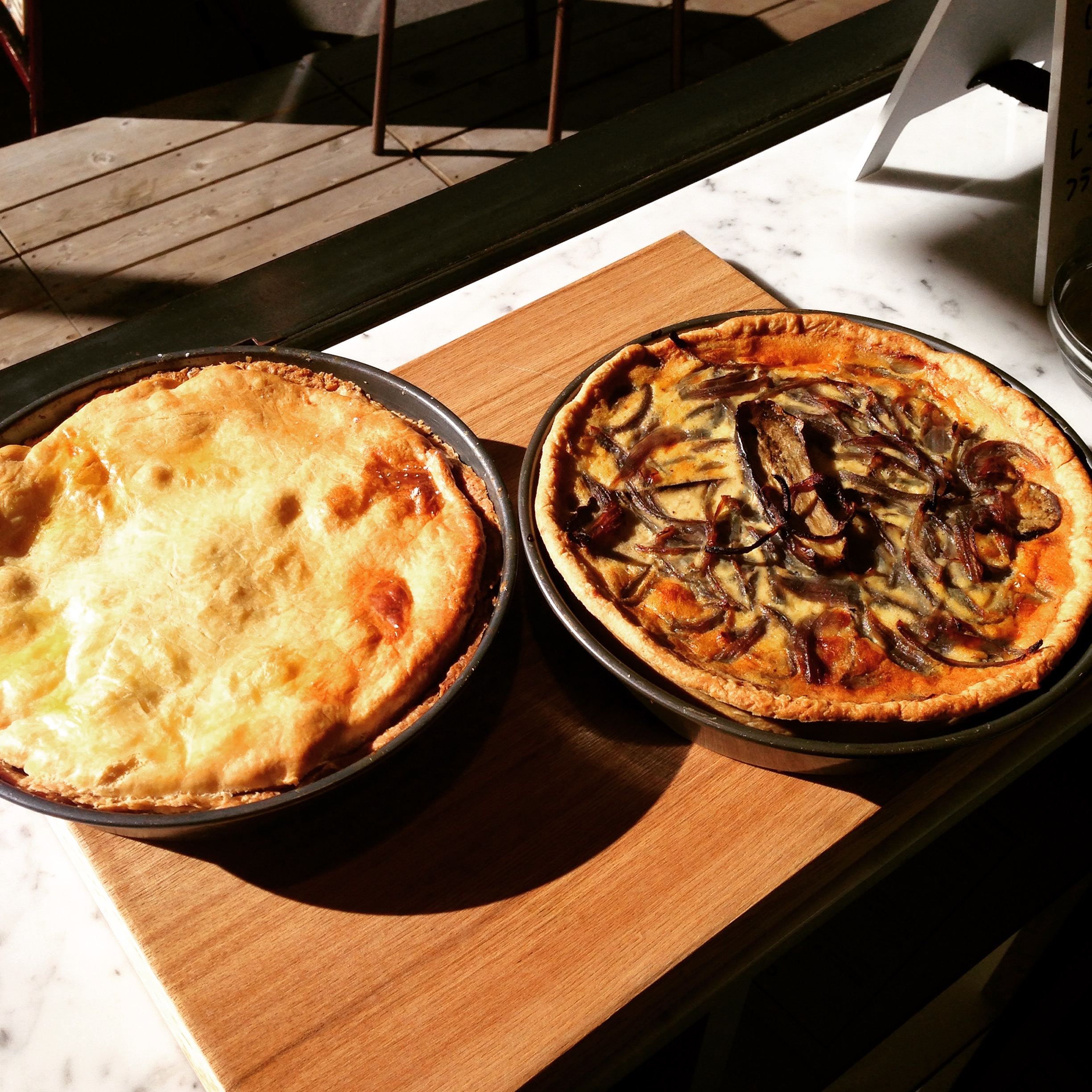 🍋😊 忘年会や少し早いクリスマスなど今週末は持ち寄りでホームパーティーという方も多いのでは?CITRONではキッシュをホールでも販売しています。人気のベジタリアンキッシュはパーティーで話題になるかも⁈ お電話やFacebookでのご予約も承っています!

今週のキッシュ 各5,000円
-ロベルジン:ナス、赤タマネギ、チーズ3種(ミモレット、パルミジャーノ、モッツァレラ)
-ラ・トゥルト:冬の野菜のパイ
🍋😉 For all busy people attending year end parties we offer our whole quiches (6 to 8 people) for JPY5000.
This week: L Aubergine (Eggplant, Red Onions and 3 cheeses Mimolette, Parmigiano and Mozzarella) or la Tourte (Winter vegetable pie). Nothing better to impress your friends and family!! Book it on Facebook or by phone!