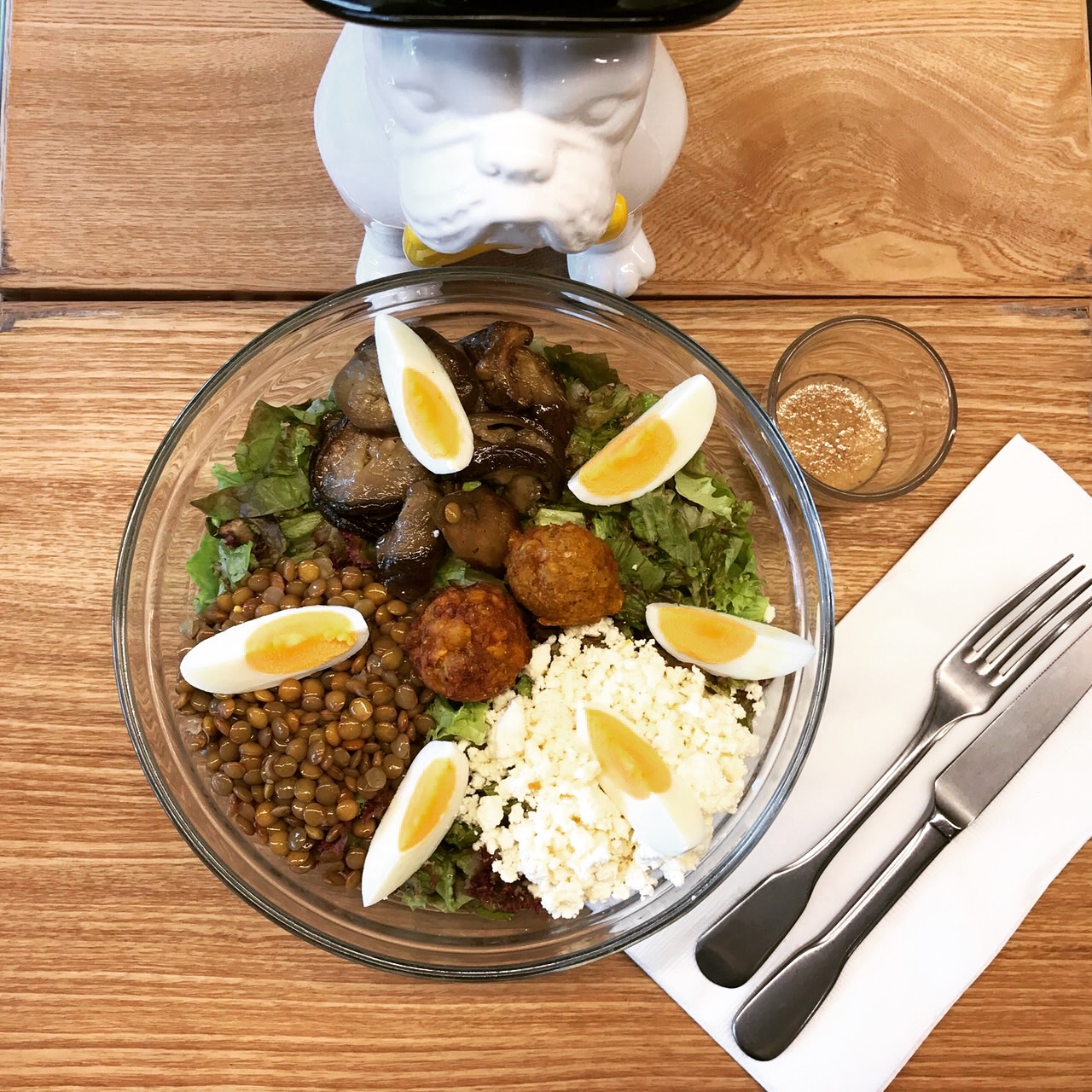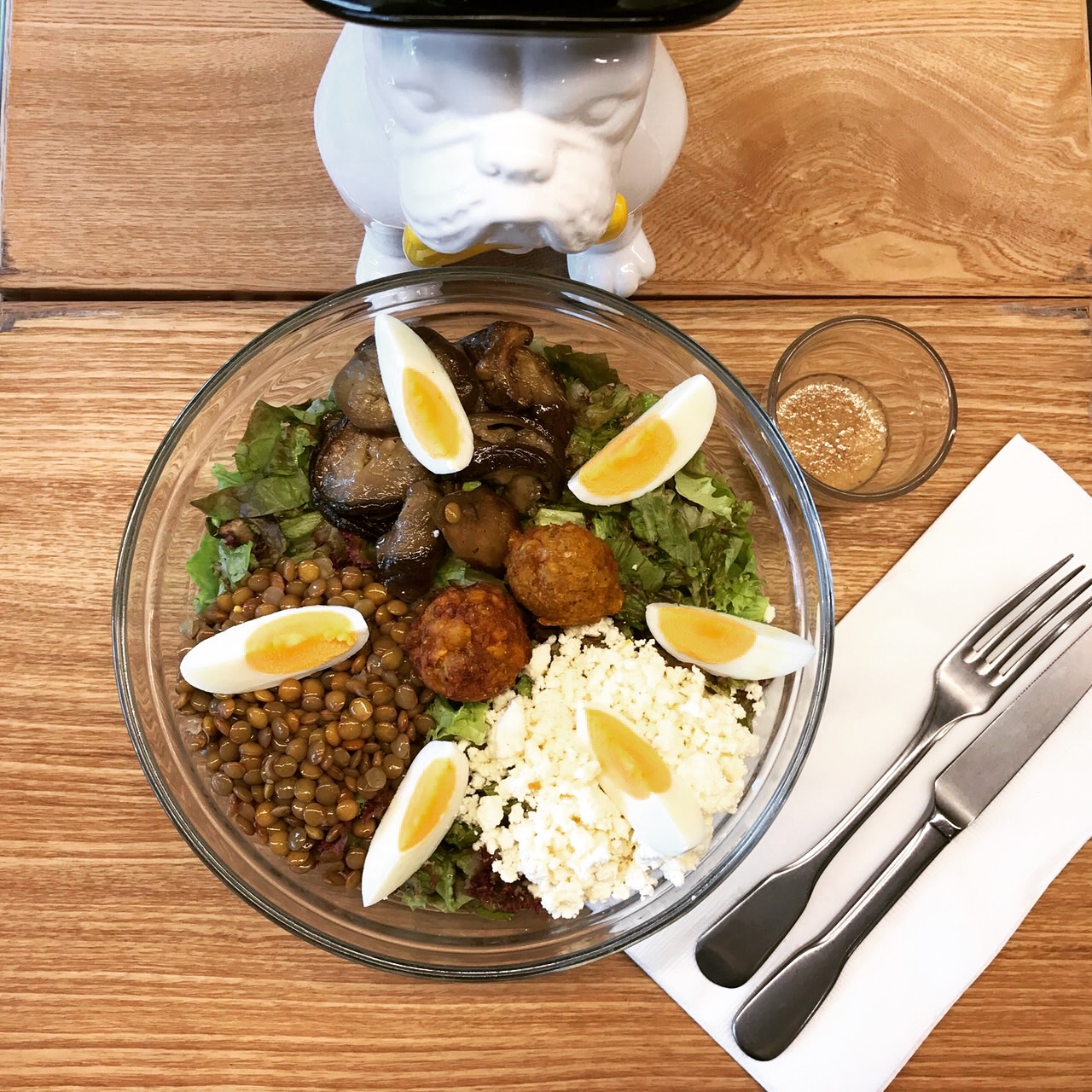 🍋🥗 今日も暑くなりそうです。ランチはサラダで決まりですね!今月1番人気のサラダ・レモンは自家製ファラフェルやグリルしたナスなどに定番のビネグレットドレッシングを合わせ、タンパク質も取れる栄養たっぷりのサラダです。
ボナペティ!

🍋🐖 What a hot day! Salad for lunch everyone!
Today's peek at our most popular salad of the month : the Salade Raymond! Rich in proteins, this has been the best seller this month thanks to our handmade falafels and grilled eggplants! Paired with our signature Vinaigrette dressing. Bon Appétit!